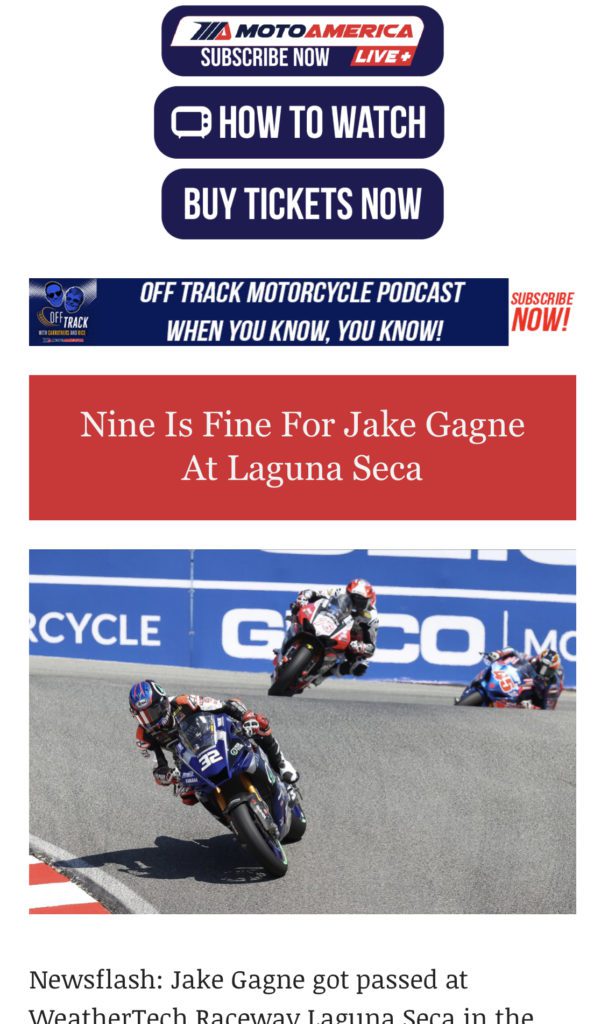 Sometimes you just get busy, and you don't have time to read every single story on www.motoamerica.com. We understand.
But now there's no excuse for not knowing what's going on in the premier motorcycle road racing series in North America as it's easy to subscribe to our newsletter. Subscribe (yes, it's free) to the newsletter and enjoy the very best of www.motoamerica.com in a format that allows you to pick and choose what you want to see, while catching you up on all that you've missed.
So, go ahead and www.motoamerica.com and sign-up for the newsletter so you don't fall out of touch.